Whether you are a couple, with a group or together with your family, a beach lover, sporty or nature lover. Any type of holiday you are looking for, you will find it in Liguria. The hinterland of the Floral Riviera offers numerous opportunities for climbers, cyclists and hikers. You can go canyoning, paragliding and horse riding. You can also enjoy sports activities at sea, for example diving, scuba diving, whale-watching, jet-skiing, surfing and sailing. These are just some of the things you can do around Camping Bella Vista.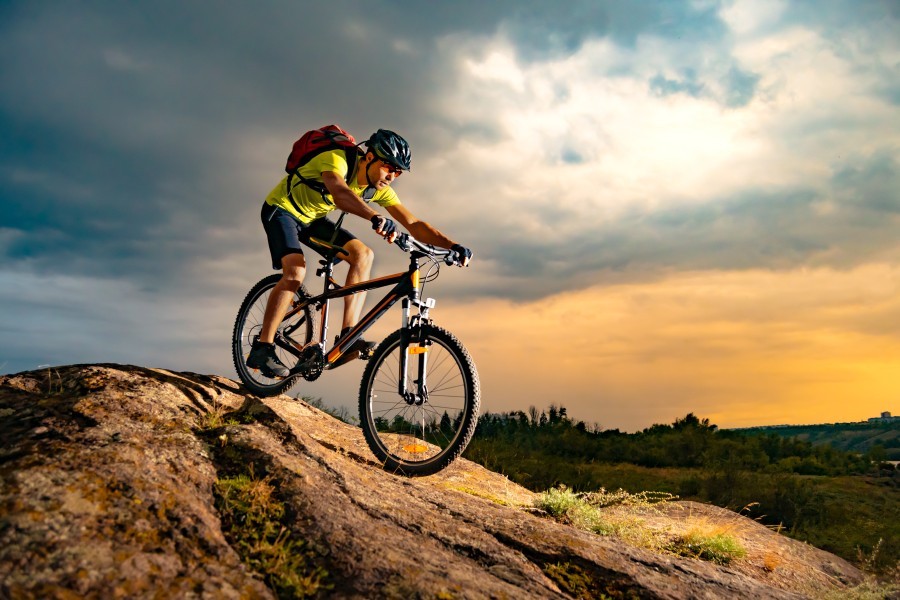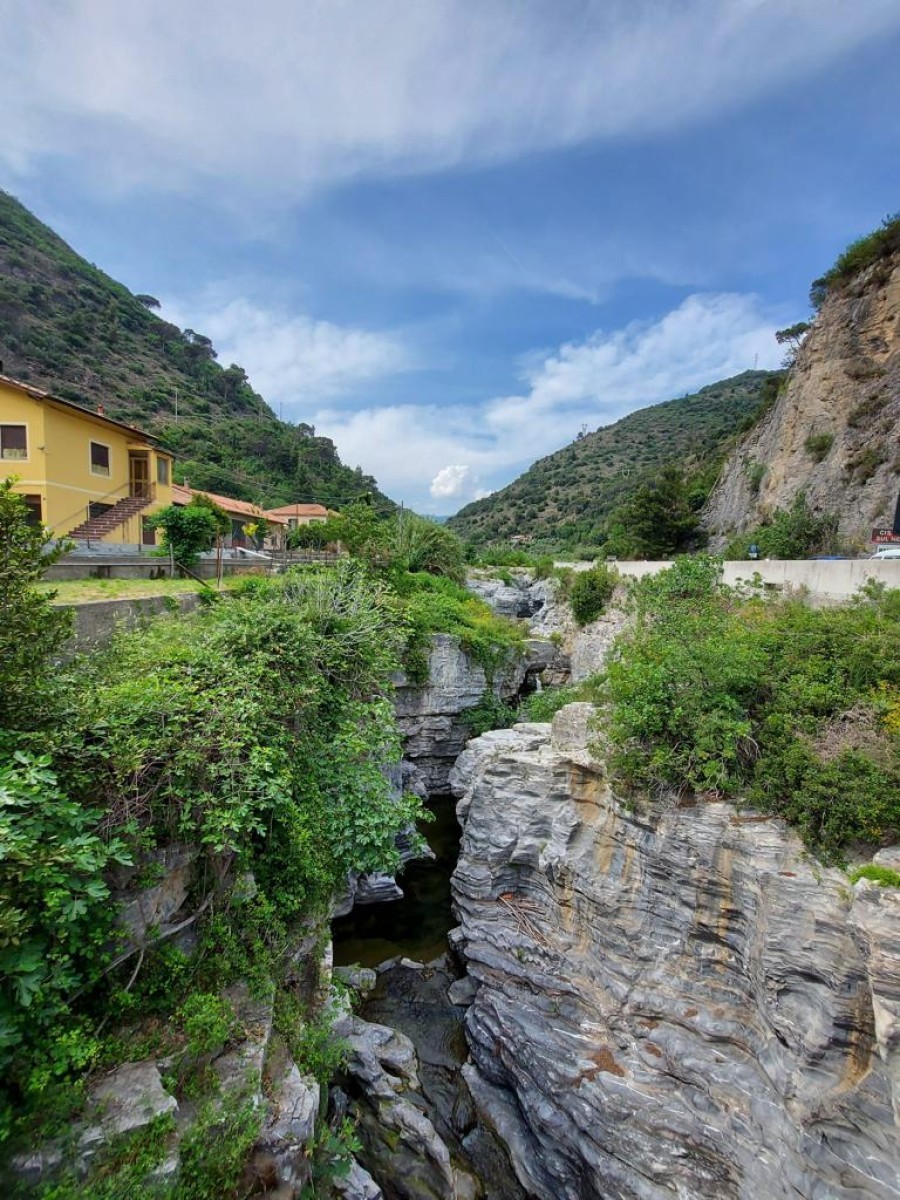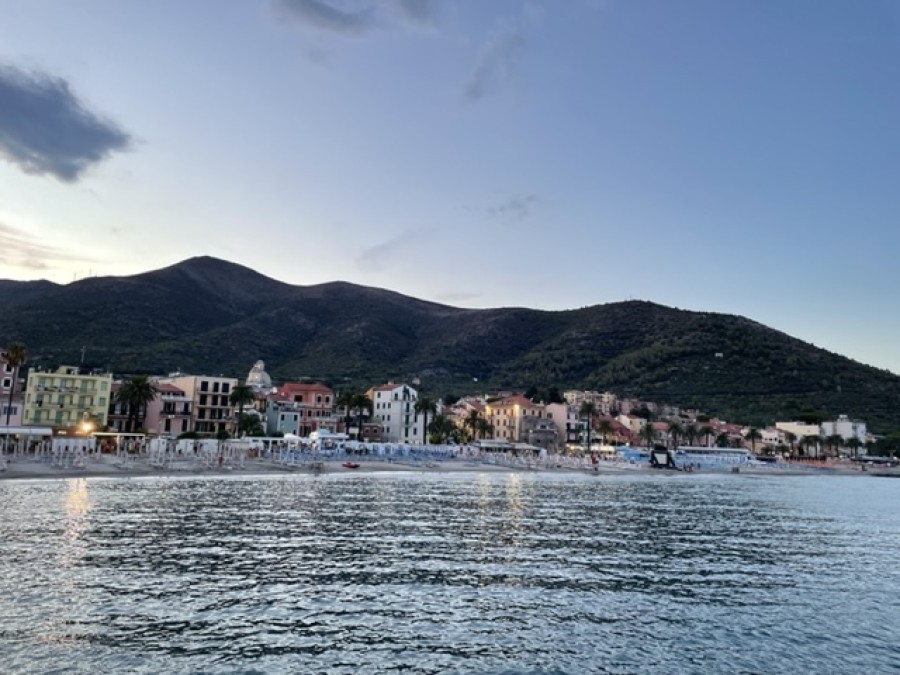 Explore the Ligurian Riviera
by bicycle
Liguria is perfect for cycling. By city bike, but also mountain bikers and cyclists can indulge themselves. A stretch of train track has even been turned into a cycling and walking boulevard, with cosy terraces and beautiful views of the sea. The coastal towns are also easy to reach by bike thanks to the relatively flat Via Aurelia. The hinterland is very suitable for mountain bikers and cyclists. Fast climbs to beautiful mountain villages or cycling through nature. Bicycles can be rented in several places. We have a special rate at Camping Bella Vista for cyclists who are just passing through with only a tent and a bike.

Want to see the cycling possibilities in Liguria? Check out these websites: Pista Ciclable / Facebook, Italy Rent 71 and Liguriabike.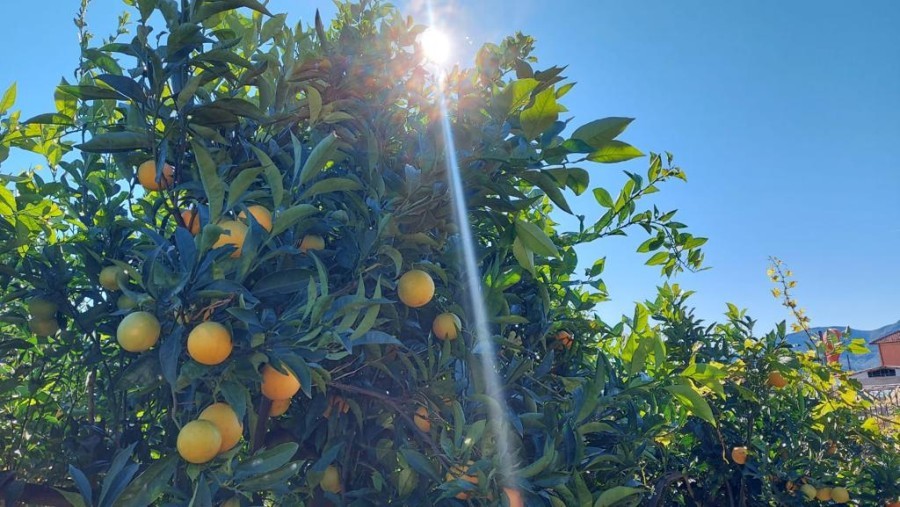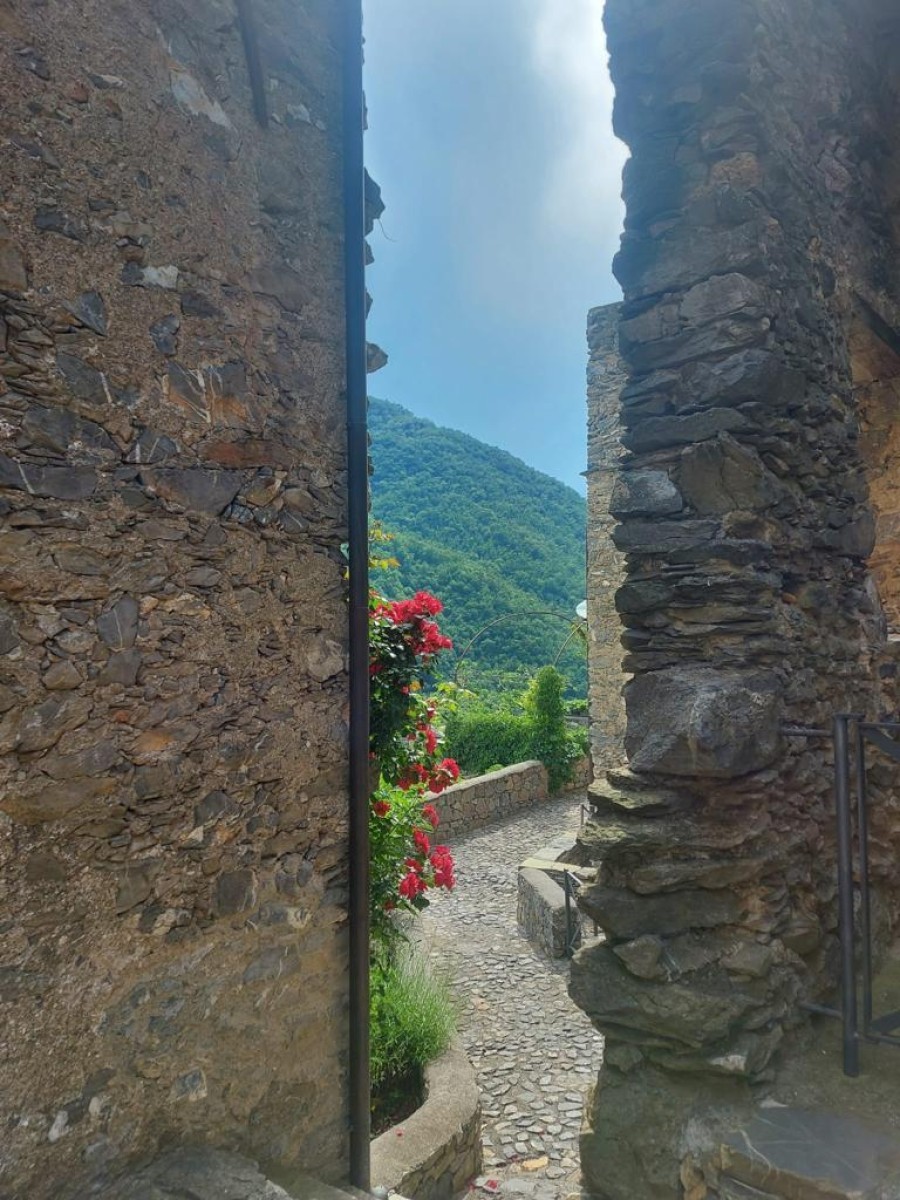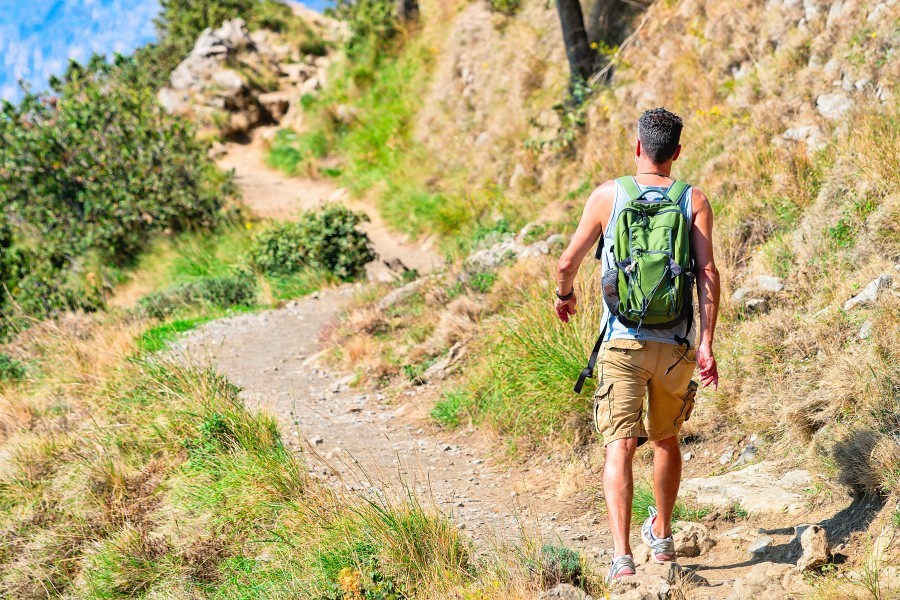 Lovely walks around
Camping Bella Vista
Do you like walking? Then you can come to us too. You can make lovely walks in the surroundings of our Camping Bella Vista. Like the Roman Route, an ancient road between Albenga and Alassio. Part of this road, the Via Julia Augusta, dates back to around 12 BC. During your hike, pay special attention to the ancient cemeteries from Roman times. You can let your child ride along in an electric children's car. There are many more wonderful walking routes, including one from Santuario di Monte Croce, Toirano and Zucharello. Feel free to ask for more information to explore Liguria on foot at our reception.

Below are also a number of beautiful car routes


Route I: Cisano, Zucarello, Castelvecchio di Rocca Barbena, Balestrino, Toirano, Borghetto, Ceriale

Route II: Cisano, Martinetto, Castelbianco, Alto, Madonna del Lago, Caprauna, Ponte di Nava, Pieve di Teco, Borghetto d'Arroscia, Ortovero, Albenga.

Route III: Ceriale, Borghetto Santo Spiritto, Toirano, Strada, Erli, Cisano.

Route IV:Ceriale, Borghetto S. Spiritto, Finale Ligure, Finalborgo, Colle di Melogno, Callizano, Toirano, Borghetto S. Spiritto, Ceriale.

Route V: Cisano, Erli, Garessio, Ormea, Monesi, Nava, Pieve di Teco, Pontedassio, Imperia, Alassio, Albenga.
Mountaineering
for everyone
If you want a sporty holiday on the Floral Riviera, Camping Bella Vista is the right place for you. The hinterland and mild climate of Liguria are ideal for mountain climbers. In many places, steep rock faces have been specially prepared for sports climbers and you will find climbing areas of varying difficulties. And are you a real daredevil? Then you can indulge yourself on sloping rocks, roofs and plateaus. Moreover, in some places you can climb above the sea on coastal cliffs.

Want to know more about rock climbing around Camping Bella Vista right now? Then check out these websites: Falesia, Blu Mountain Guide Alpine en Klettern.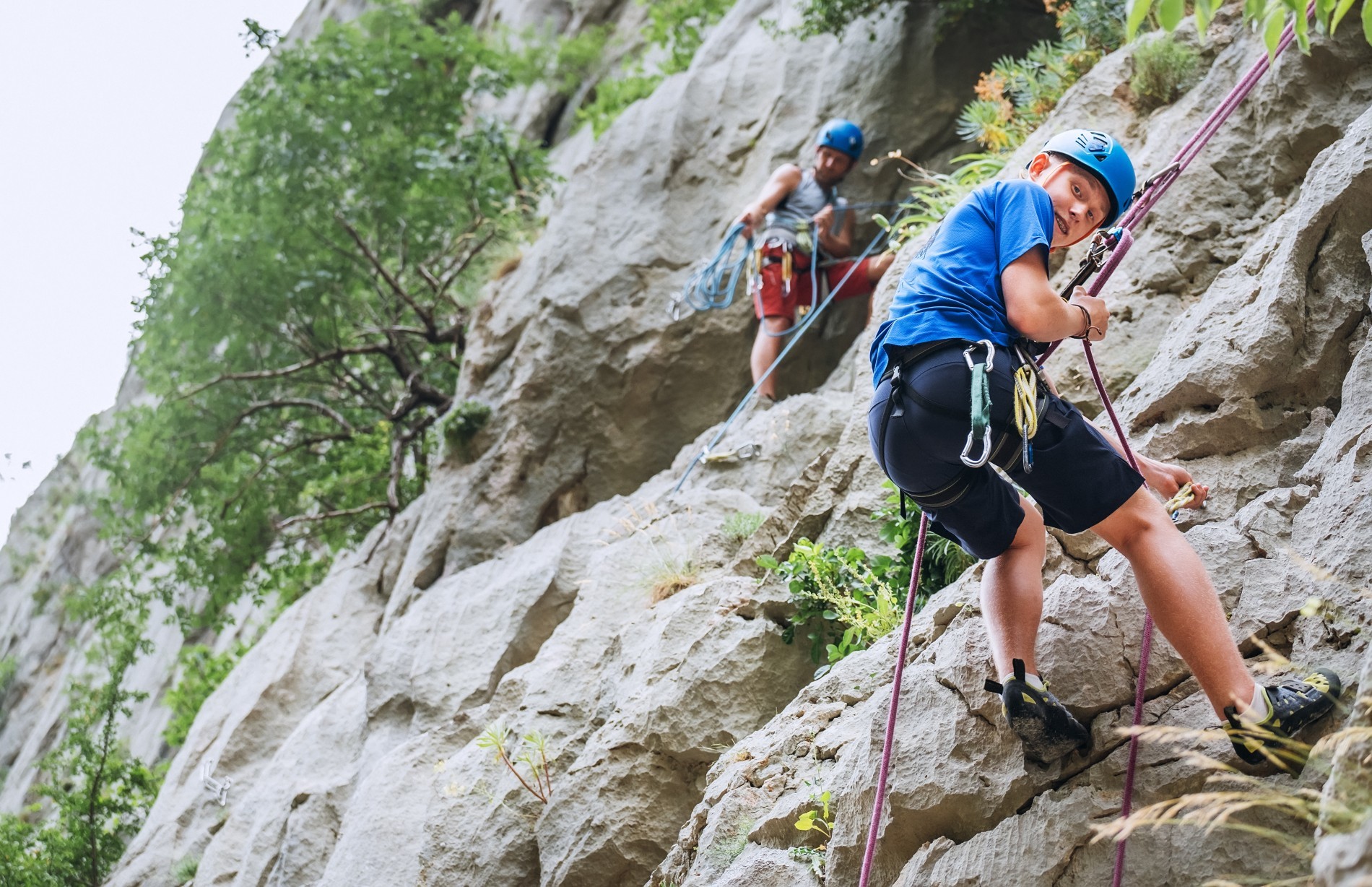 Experience the river
with canyoning
Do you love excitement and adventure, beautiful nature and want something different from the beach or the swimming pool on a hot day? Then canyoning is the activity for you! The Santa Lucia river offers a combination of natural slides, abseiling and jumping into clear lakes under supervision. In collaboration with Movimento e Natura, we organise canyoning day trips from Camping Bella Vista where you can choose from 3 levels:
Santa Lucia Base: difficulty level medium, 2 hours, also suitable for children.
Santa Lucia Integrale: medium to high difficulty level, 4 hours.
Santa Lucia Expert; difficulty level medium to high, 6 to 7 hours. You can only do these if you have done the Santa Lucia Integrale.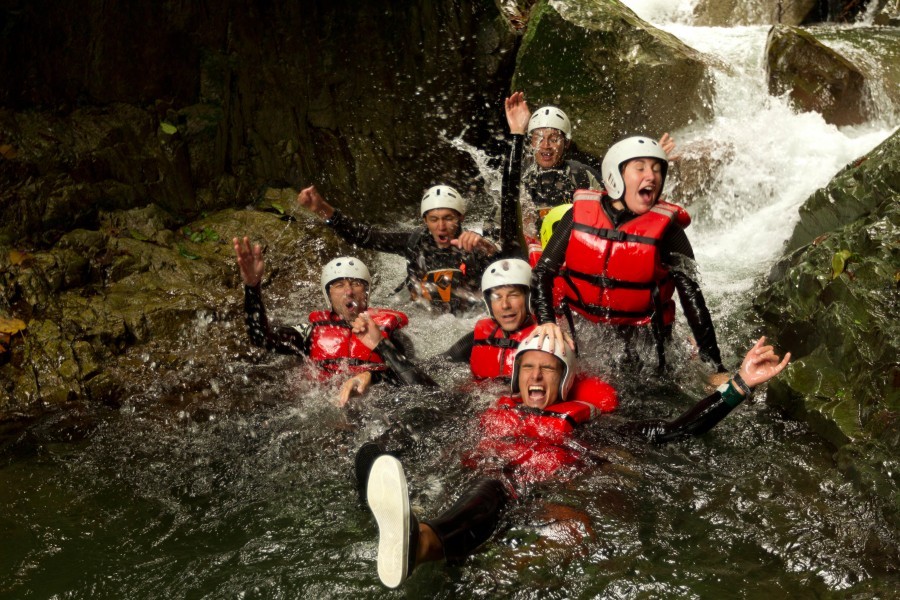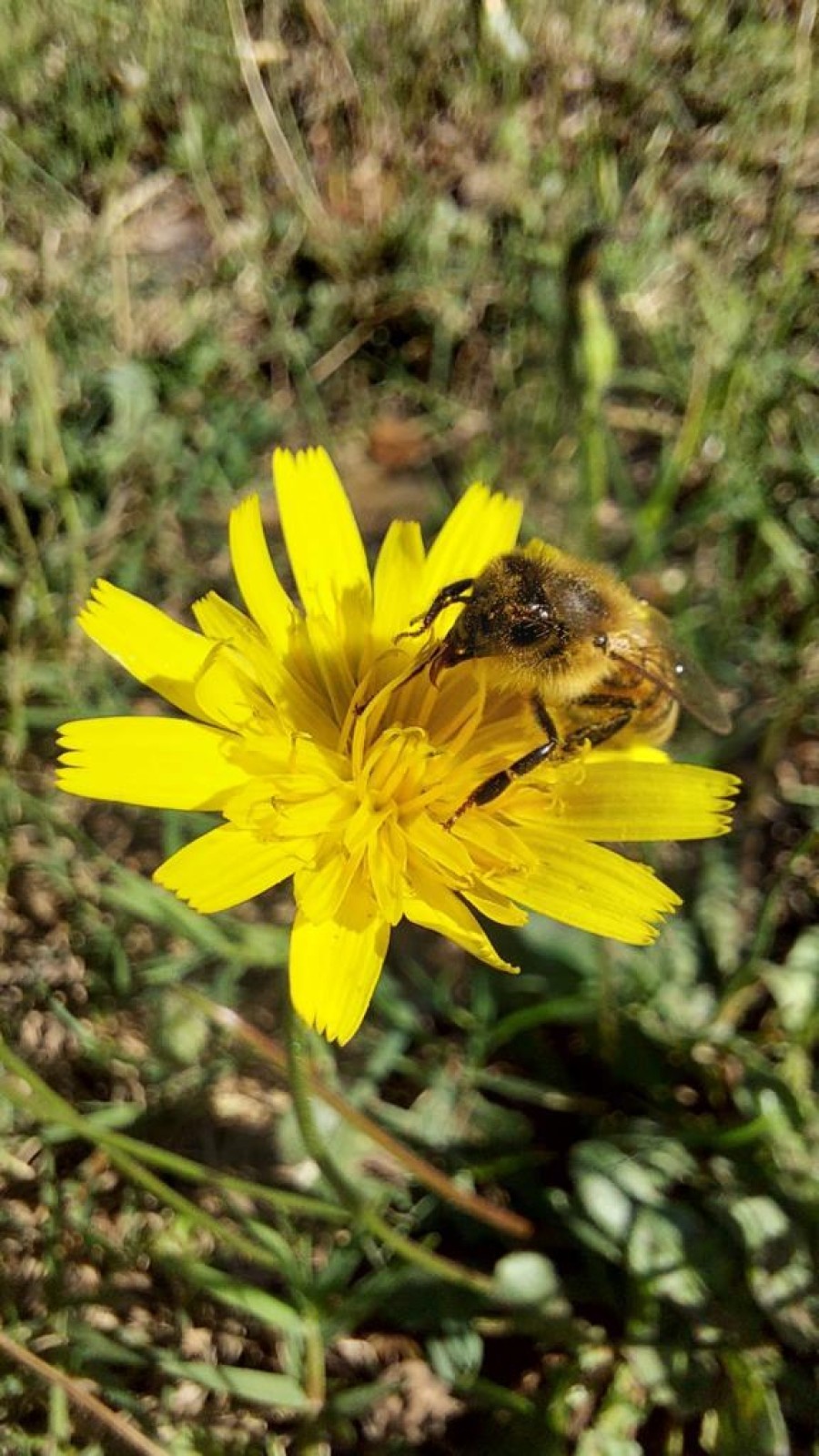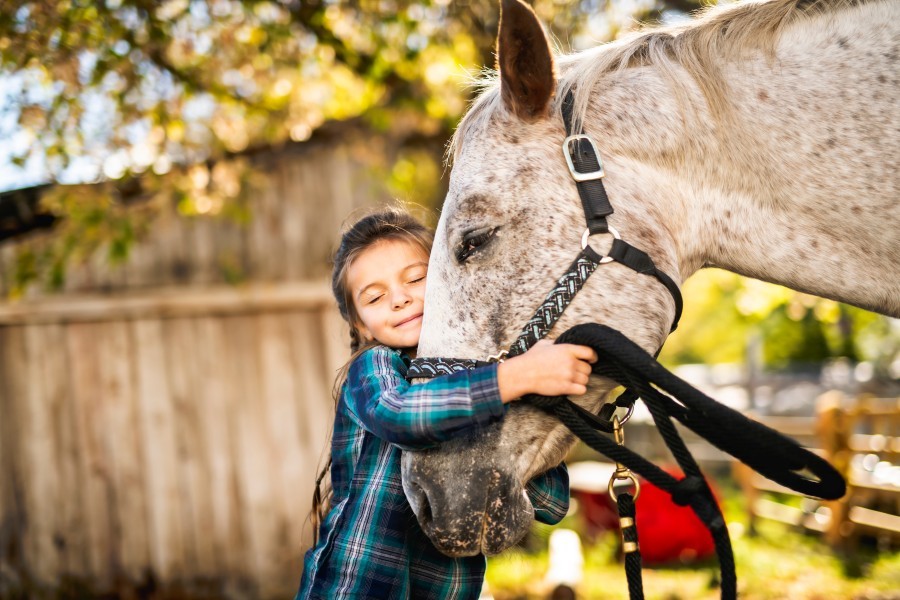 Discover the surroundings on horseback
There are several places near Camping Bella Vista where you can go horse riding. At most of them it is possible to ride around in an arena and take a lesson. It is also possible to go on tours, taking you through the wonderful countryside and enjoying the most beautiful views on horseback. Everything is done under the guidance of an experienced instructor.

For more information on horse riding near Camping Bella Vista, please visit: Maneggionline.
Book your dream holiday
at Camping Bella Vista now!
Looking for a holiday destination with sun, relaxation and the opportunity to be active? Then Camping Bella Vista is your answer. Come and enjoy the sea and mountains of the beautiful Italian Floral Riviera. You are most welcome. Benvenuti e a presto!